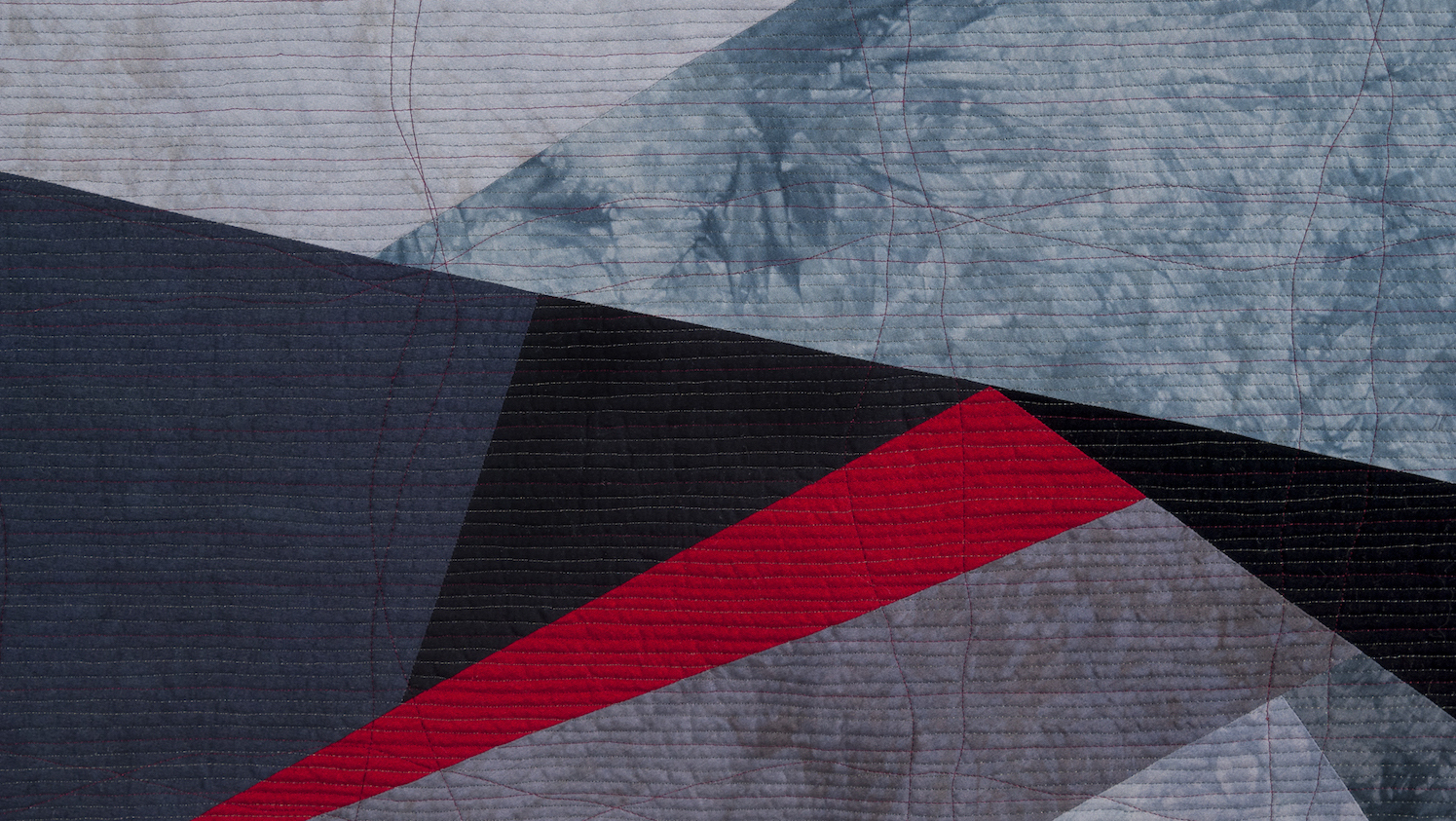 Bold shapes, impeccable craftsmanship, and
dense machine quilting are hallmarks of my work.
Current & Upcoming Events
"Quilt National '19" at the Dairy Barn Arts Center, Athens, OH
May 25 - September 2, 2019
"Precaria #10: Bloodlines" was juried into this exhibition.
"Machine Quilting: The Basics and Beyond"
August 1 - 2, 2019
I will be teaching this 2-day workshop during QN's Summer Workshop Series.
"Thread Count: The Intersection of Mathematics and Fiber Arts"
curator | Jane Black
May 2 – July 6, 2019
I am one of thirteen Ohio fiber artists invited to exhibit work
at the Riffe Gallery in Columbus, OH.